Tree Talk
Arbor Society
Sustainable Tree Care Services & Solutions Serving Portland, Beaverton, Tigard, Hillsboro, Aloha, Forest Grove & Surrounding Areas
What we do
TREE REMOVAL, PRUNING, STUMP GRINDING, & More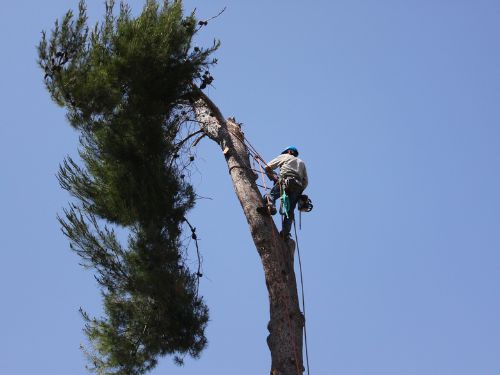 Tree Removal
When it comes to safely and efficiently removing trees from your property, our team of highly skilled arborists is here to help. We understand the importance of preserving the natural beauty of your outdoor spaces while ensuring the safety of your family, property, and community. With years of experience, state-of-the-art equipment, and a commitment to customer satisfaction, we are your go-to choice for tree removal solutions.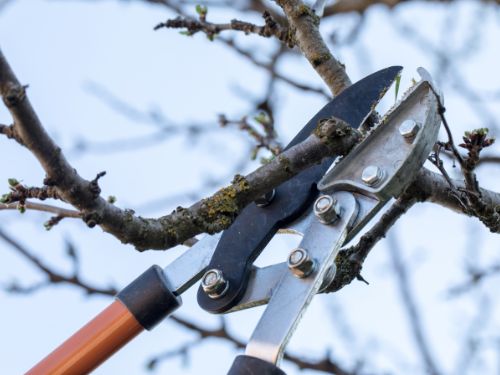 Tree Pruning
Our team of certified arborists is dedicated to helping you maintain the health, beauty, and safety of your trees while enhancing the overall aesthetic of your landscape. With years of experience, industry-leading techniques, and a deep understanding of tree biology, we provide top-notch pruning services tailored to your specific needs and preferences.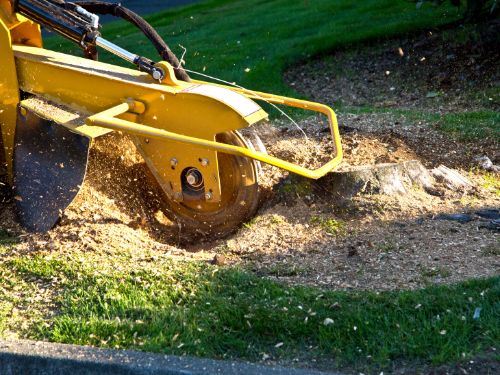 Stump Grinding
Our team of experienced and dedicated professionals is here to help you effectively and efficiently eliminate unsightly tree stumps from your property. With our state-of-the-art equipment and environmentally-friendly techniques, we transform your landscape into a safe, attractive, and usable space for your family and friends to enjoy.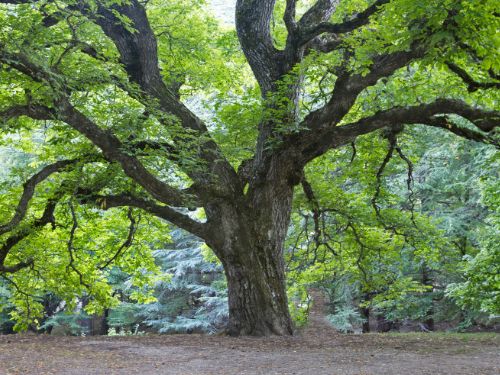 Tree Health
As our environment shifts, our trees will respond. Some in our urban forest will be just fine as our climate adjusts, others will perish. Then there will be many that need just a little help. Its takes a trained eye and years in the field to hone the observational skills required when assessing a tree or stand. If you notice something just not quite right about your trees you may on to something, all it takes is a free consult from one of our Arborists to determine what actions need to be taken.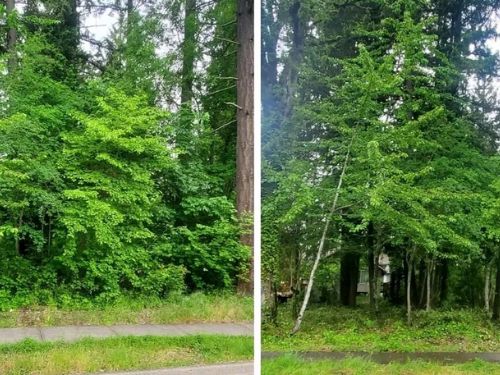 Fire Fuel Mitigation
We are dedicated to helping you safeguard your property and the surrounding environment from the devastating effects of potential fires. With years of experience, industry-leading techniques, and a strong commitment to safety, we provide effective and eco-friendly solutions to reduce the risk of potential fire-related damages.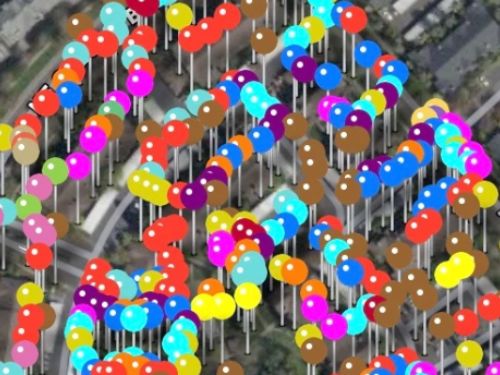 Certified Assessment / Care Plan
Our arborists are committed to helping you maintain the long-term health, beauty, and safety of your trees. With our comprehensive assessments and personalized care plans, we provide expert guidance and solutions to ensure your trees thrive and continue to enhance your landscape for years to come.
Need a free estimate?
Book A Call w/ Ryan Abrew
Meet the owner
Ryan Abrew – ISA Certified Arborist
With over three decades of cumulative experience and ten years personally devoted to perfecting my craft, I am an expert in the tree industry. My journey began in the fire service where I first discovered my passion for tree work. This unique background has instilled in me a commitment to safety and training standards that far exceed the typical industry norms.
In my role at our reputable company, I have stayed dedicated to expanding my knowledge and refining my skills. My up-to-date arborist credentials underline my continuous efforts to remain at the forefront of best management practices for pruning, disease, and pest control.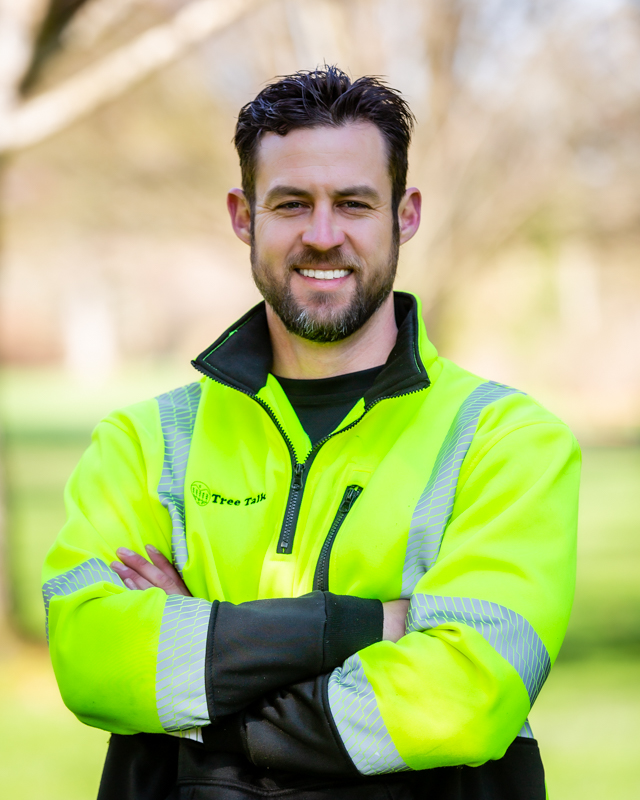 About us
Providing the Highest Quality Tree Services in the Portland Metro Area
"
Ryan is very knowledgeable and professional. He arrived on time with his crew and top notch machinery. Only took 2.5 hours to remove two large trees and mulch them plus trim my other trees. He also provided tips on how to maintain and keep my remaining trees healthy. I highly recommend Tree Talk!
"
We are experienced
We Have Over 45 Years of Combined Experience in The Tree Service Industry
Welcome to our all-inclusive tree services, where our team of certified arborists and skilled professionals is dedicated to providing exceptional care for your trees and landscape. With years of experience and a deep understanding of tree biology, we offer a wide range of services designed to maintain the health, beauty, and safety of your trees while enhancing the overall aesthetic and value of your property. From tree removal and pruning to stump grinding and certified assessments, we tailor our services to meet your specific needs, ensuring the highest level of customer satisfaction and peace of mind. Contact us today for a free, no-obligation consultation and let our experts help you create a thriving, beautiful, and safe outdoor space for you and your loved ones to enjoy.
I am so happy that we found Ryan and his team! They have been helping us with our new property that has 20+ established Firs. Ryan's knowledge is remarkable and like another reviewer said, his willingness to share all of the information is very much appreciated and you know he truly loves working with trees. So far, he has trimmed 6 trees and we are making plans to have a compromised tree removed. The communication, skill, kindness, professionalism and dedication will keep us happy tree dads and continue to sing his praises to anyone that will listen.
We had a branch on a Fir about 30' up that had snapped but was still barely hanging on and right over our fence and kids sandbox. Obviously being a safety concern, Ryan and crew came out and were able to get it taken care of quickly and effortlessly. Also a great value considering we had another service come to give us a quote and it was easily double what Tree Talk charged.
Ryan also provided some great advise/tips on a few issues with the other trees in our yard which was greatly appreciated.
If you are looking for a professional, certified arborist, look no more. We had the pleasure of working with Ryan Abrew and his company, Tree Talk Consulting. We had several different areas and trees that needed trimming. Ryan was knowledgeable, professional and suggested the best form of treatment for each situation. He truly cares about not only doing a great job, but very focused on doing what is best for the trees. We discussed the health of a couple of our trees and he made suggestions of what might be wrong and where to get additional testing. He did a great job for a fair price and left the job site cleaner than when he got there.
We highly recommend him and will be using him again in the future.
If you are looking for a great arborist and tree service I recommend Ryan and Tree Talk. He was responsive and professional, answered our inquiry quickly and scheduled service in a timely manner. We talked about the other trees on the property and he had a wealth of knowledge and great ideas for ensuring their continued health. He did a great job grinding, removing debris and getting the area level. The price was right, the service was great. Would recommend.